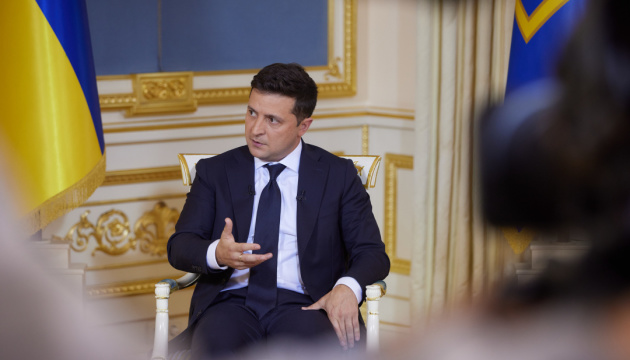 Zelensky says not ready to cooperate with 'oligarch Poroshenko'
Ukrainian President Volodymyr Zelensky has said that he is not ready to cooperate with parties in parliament that are headed by certain representatives of big business.
He said this in an interview with The New York Times, recorded on December 16. The full text of the interview has been published on the website of the head of state, according to Ukrinform.
Zelensky said that "large financial groups, sometimes called oligarchs," were exerting influence on deputies from all parties, including the Servant of the People party, and added that voting for laws now "is much more complicated than it was before."
"But you have to understand that there are too many stakeholders willing to slow down the reforms that the president and the party want to carry out. It is clear that people in the party are different, and all people are alive, some of them are influenced in different ways, psychologically. All financial groups want to exert influence, including the financial groups of Medvedchuk and Poroshenko, which are also represented in the parliament," he said.
He said that "the majority of the Servant of the People party is not beneficial to anyone," adding that he is not ready to cooperate with the European Solidarity party, led by former President Petro Poroshenko.
"I am not ready to cooperate with oligarch Poroshenko. If someone within the parliamentary corps offers some good initiatives, then I know that all deputies cooperate with each other. Everything that is done for the benefit of Ukraine is okay. But I'm not ready to accept anything related to lobbying or risks to Ukraine," Zelensky said.
op