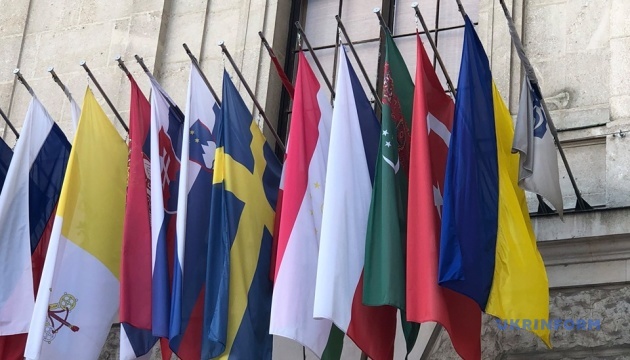 U.S. at OSCE: Russia responsible for lack of progress in Donbas peace process
Russia's refusal to fulfill its commitments under the Minsk agreements is the main reason for the lack of progress in resolving the conflict in Donbas in 2020.
U.S. Ambassador to the OSCE James S. Gilmore said this at a meeting of the OSCE Permanent Council in Vienna on Thursday, December 17, according to an Ukrinform correspondent.
"Russia's refusal to uphold its Minsk commitments and engage in good faith negotiations is the reason why more progress was not achieved in 2020," the American diplomat said.
He noted that a year after the Normandy Four summit in Paris, the limited progress has been achieved since that meeting, at least in terms of concrete measures to expand demining, disengage forces and equipment, and open more crossing points.
"The International Committee of the Red Cross also still has not been granted full and unconditional access to all detained persons in the Russia-controlled areas of the Donbas. I am sure that the families of those persons now would be very happy to have access and see if these people are being held in humane conditions and are not mistreated," the ambassador said, noting the need for a detainee exchange under the "all for all" principle.
He also stressed that the United States "continues to call on Russia to immediately withdraw its forces and weapons, and to engage constructively in meaningful discussions on how to bring an end to the conflict in Ukraine."
In addition, the diplomat noted that "Ukraine has consistently demonstrated the political will needed to spur real progress on the ground,  evidenced most recently by the Rada again extending the law on the special status of the Donbas for another year."
"Moscow continues to take an unproductive approach to peace negotiations," Gilmore said.
The ambassador added that U.S. sanctions against Russia will remain in place until Russia fully implements its Minsk commitments.
ish