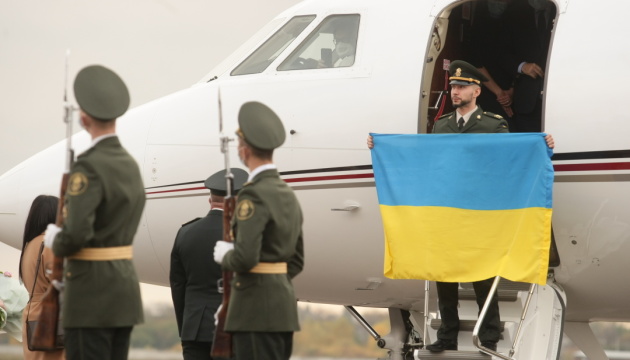 Ukrainians see 'calm' in Donbas, road construction, Markiv's release as main achievements in 2020
The main achievements in Ukraine in 2020 are a ceasefire in Donbas (51%), road construction (43%) and the release of National Guard serviceman Vitaliy Markiv from imprisonment in Italy (21%), according to a survey conducted by the Rating sociological group on December 12-14.
According to the poll, the agreement on political and economic cooperation between Ukraine and the UK is seen as an achievement by 17% of Ukrainians, the Affordable Loans 5-7-9% program – by 14%, and the launch of the Diia application (digital passports and driving licenses) – by 13%.
Some 5-9% of respondents said that major achievements of the year were the legalization of the gambling business, the holding of local elections, and the launch of the land market.
At the same time, 13% of respondents believe that there are no achievements in 2020.
The survey was conducted among residents of Ukraine aged 18 years and over in all regions, except for the temporarily occupied territories of Crimea and Donbas. A total of 2,500 respondents were interviewed. The poll's margin of error does not exceed 2%.
op