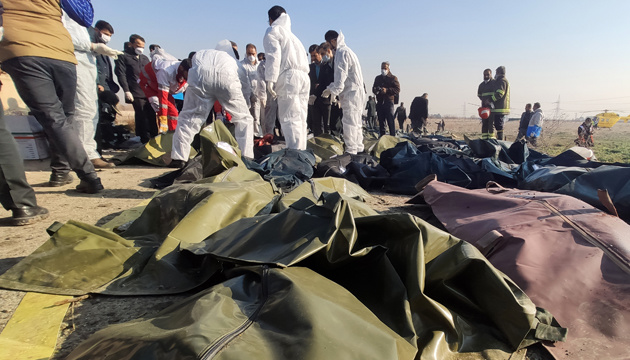 Canada's FM doesn't believe human error was to blame for UIA plane crash
Canada's Foreign Affairs Minister Francois-Philippe Champagne does not believe Iran's destruction of Ukrainian Flight PS752 can be blamed on human error.
He said he did not accept Iran's explanation for the cause of the crash but declined to outline other possible versions of the tragedy.
"Well, we'll let the process unfold… What I say is that we saw missiles being fired at the airline, and that, for me, raised all sorts of questions," Champagne said in an interview with CBC News.
The minister expressed concern over the quality of information about the crash probe being released by the Iranian side.
"I will question everything they say because I take nothing at face value," Canada's Foreign Affairs Minister said.
Champagne said the task of getting to the bottom of what happened has been difficult, since Canada lacks access to witnesses, evidence and suspects. He said he would continue to press Iran for answers.
Earlier on Tuesday, a report on the UIA plane crash prepared by Ralph Goodale, special adviser to Prime Minister Justin Trudeau, was published.
On December 15, 2020, Mr. Goodale released the report Flight PS752: The long road to transparency, accountability and justice. It examines what happened to PS752 and provides a summary of the Government of Canada's response, a chronology of events and Mr. Goodale's recommendations on best practices.
The document states that Canada continues to work with international partners to ensure a thorough and credible investigation into this tragedy, and hold Iran accountable for its violations of international law.
As reported, Ukraine International Airlines plane (Flight PS752) heading from Tehran to Kyiv crashed shortly after taking off from the Imam Khomeini International Airport at about 06:00 Tehran time (04:30 Kyiv time) on Wednesday, January 8. There were 176 people on board – nine crew members (all Ukrainians) and 167 passengers (citizens of Ukraine, Iran, Canada, Sweden, Afghanistan, Germany, and the UK).
On January 11, Iran admitted that its military had accidentally shot down the Ukrainian passenger jet. Iran's Islamic Revolutionary Guard Corps (IRGC) accepted full responsibility for the downing of the Ukrainian airliner.
ol