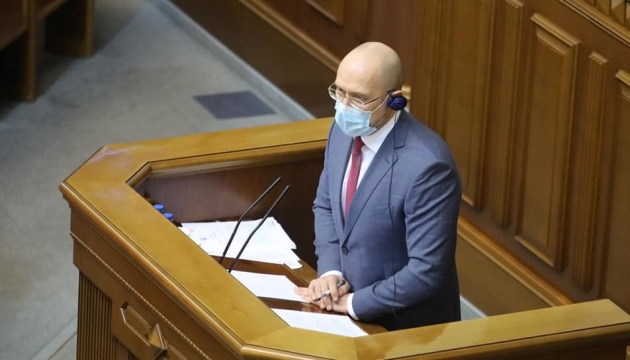 Shmyhal thanks parliament for realistic budget
Ukrainian Prime Minister Denys Shmyhal has thanked the Verkhovna Rada for adopting a realistic and balanced state budget for 2021.
According to Ukrinform, Shmyhal wrote this on his Telegram channel.
"The 2021 budget is a budget of opportunities for the development of our country, balanced and realistic to implement. [...] I am grateful to the Verkhovna Rada for an important state decision. I thank the concerned committee and the team of the Ministry of Finance for their titanic, daily, round-the-clock work. I thank our colleagues from the President's Office and President Volodymyr Zelensky," Shmyhal said.
He added that now the newly formed communities of Ukraine can start forming their own budgets, because from January 1, the communities will decide what to spend money on.
On December 15, the Verkhovna Rada adopted Ukraine's state budget for 2021, with revenues set at UAH 1.092 trillion, expenditures at UAH 1.328 trillion, and the budget deficit at 5.5% of GDP.
op