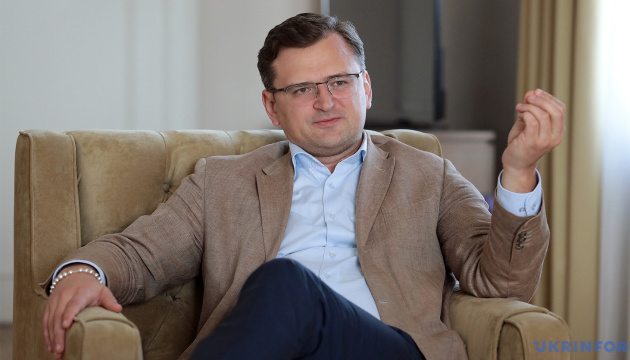 Kuleba plans to discuss situation in Transnistria with Sandu
During a visit to Moldova, Ukrainian Foreign Minister Dmytro Kuleba plans to discuss with the country's President-elect Maia Sandu her statement on the need to withdraw Russian troops from Transnistria.
He said this in an interview with the RBC-Ukraine news agency, answering a question about Ukraine's readiness for certain changes announced by Sandu regarding the status quo in Transnistria.
"I am going to visit Moldova soon, and we will talk about all these things, because these issues relate not only to the security and territorial integrity of Moldova but also to the security of Ukraine. And I proceed from the fact that the events in Moldova and around it are always inextricably linked with the issues of the national security of Ukraine," the diplomat said.
He added that he plans to discuss the settlement of a number of controversial issues in bilateral relations, a strategy for resolving the Transnistrian conflict, as well as new ambitious joint projects.
As Ukrinform reported earlier, President-elect of the Republic of Moldova Maia Sandu called for the withdrawal of Russian troops from Transnistria.
ish