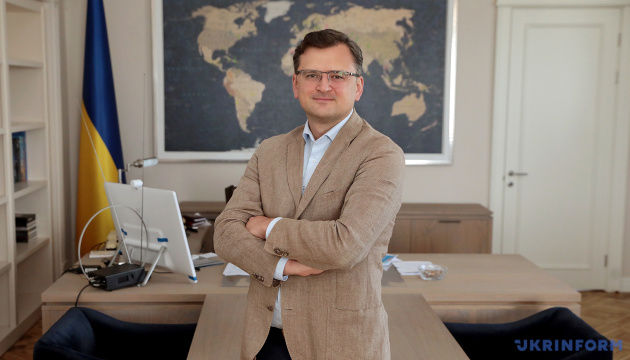 FM Kuleba: Ukrainians currently can travel to 63 countries, including ten in Europe
Despite the coronavirus pandemic and quarantine restrictions, Ukrainians can now travel to 63 countries, including ten European ones.
"In fact, there are places to travel to around the world, and we are constantly working with different countries to unlock the opportunity for Ukrainians to go there. Today, despite the pandemic and quarantine restrictions, we can travel to 63 countries and ten of them are in Europe," Minister of Foreign Affairs of Ukraine Dmytro Kuleba said in an interview with the RBC-Ukraine news agency.
The diplomat noted that tourist travel to the EU during the pandemic is a separate story as the European Union centrally defined certain guidelines for member states.
At the same time, Kuleba stressed that Ukrainian diplomats work with all countries to open up additional travel opportunities for Ukrainian citizens. In this context, the minister reminded that the first-ever scheduled flight Kyiv-Skopje was operated last weekend, so North Macedonia is now open to Ukrainians, despite the pandemic. In addition, the first scheduled flight from Ukraine to Montenegro was also performed last week.
"These are just two examples of the painstaking efforts which the diplomatic system makes on a regular basis to increase freedom of movement of Ukrainian citizens. The time will come when the coronavirus will disappear, we will be free to travel again, and we want to be prepared to the greatest possible extent before then," Kuleba noted.
When asked whether new lockdown, which is currently being discussed, will affect the possibility of travelling overseas, Kuleba said that in his opinion it is impractical to close borders or restrict air travel.
"Currently, lockdown does not pose threat to overseas trips. Lockdown is a decision that the government should make collectively, so, of course, we will look for the most balanced solution," the official promised.
ol