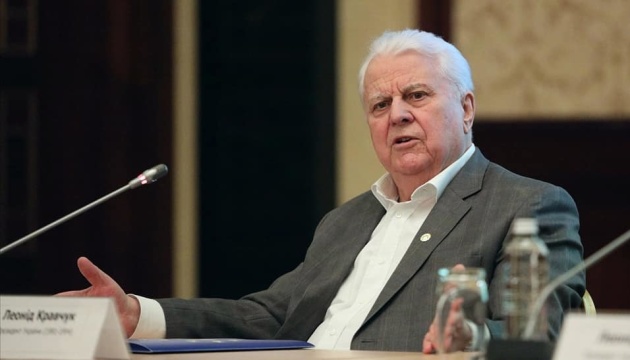 Kravchuk: Ukraine may demand Russia's exclusion from SWIFT
If there is no progress in the negotiation process by the end of the year, Ukraine may demand that Russia should be excluded from the SWIFT international payment network.
"If negotiations produce no results by the end of this year, and there will be New Year's holiday soon…, then I think the beginning of the new year will mark the beginning of a new standard of our understanding of the situation, our search for new levers of influence and our proposals for pressure on the aggressor," Leonid Kravchuk, Head of the Ukrainian delegation to the Trilateral Contact Group on the peaceful settlement of the situation in Donbas, said on the air of Ukraine 24 TV channel.
According to him, sanctions related to "international payment system" may be imposed.
"If Russia does not want to reach an agreement by diplomatic and political means, we must do everything to force it to stop the aggression and restore the territorial integrity of Ukraine through joint pressure exerted by the world community and Ukraine. And we will find the forms of pressure," Kravchuk said.
ol