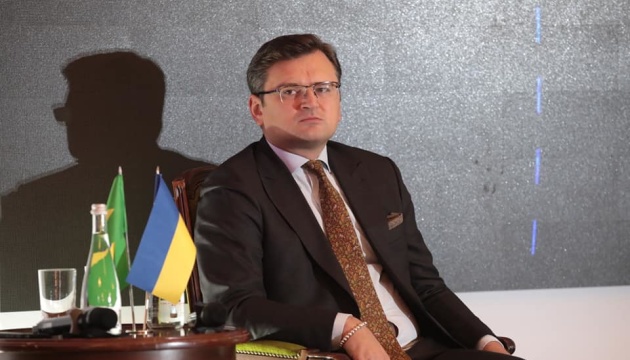 Ukraine supports creation of post of EU special representative for Crimea – Kuleba
Ukraine stands for the creation of the post of EU special representative for Crimea, Foreign Minister Dmytro Kuleba has said.
"We would like to see the position of the EU special representative for Crimea to be introduced. Because these are the crises taking place not even in the vicinity of Europe, they are [also] happening in Europe, and they deserve special handling," Kuleba said in an interview with Turkey's Anadolu Agency.
He also stressed that the situation in Crimea is causing concern since Russia is systematically suppressing minorities and any groups that do not agree with Russia's occupation of Crimea.
"Our task is to stop Russia and force it to leave Crimea. It doesn't matter how loudly Russian officials say that the Crimea issue has been resolved, because it is not so. I am sure that Russia will eventually withdraw from Crimea, that Ukraine will regain its sovereignty, Crimean Tatars will return to the peninsula and will enjoy living on their native soil," Kuleba said.
As for the U.S. position, he expressed confidence that U.S. President-elect Joe Biden would be tough on Russia.
"We are sure that Biden will be pretty tough on Russia, when it comes to its aggression against Ukraine. And we will have a comprehensive result-oriented dialogue with his administration on this issue. By the way, President Biden is the first American president in history who does not have to learn the Ukrainian file after being elected, because he already knows that file very well," the minister added.
As reported, Ukrainian Foreign Minister Dmytro Kuleba will pay a working visit to the Republic of Turkey on December 2 to participate in a meeting of the North Atlantic Council at the level of foreign ministers with the participation of Ukraine and Georgia. The main topic of the meeting will be strengthening security in the Black Sea region.
ish