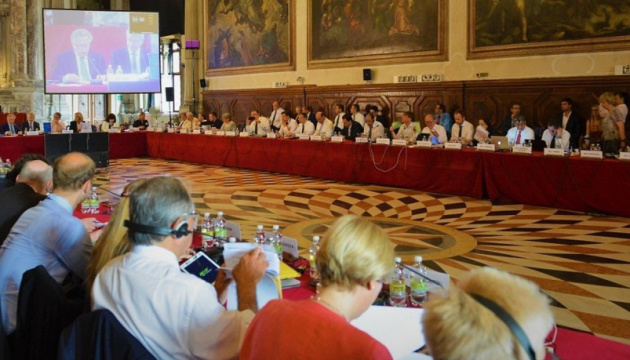 Constitutional crisis: Venice Commission to respond to Zelensky's request in December
The European Commission for Democracy through Law (the Venice Commission) plans to publish in December 2020 an urgent opinion on the constitutional situation in Ukraine at the request of President Volodymyr Zelensky.
According to an Ukrinform correspondent, such information has been posted on the Commission's website.
On November 25, Zelensky asked the Venice Commission to urgently assess the situation caused by a Constitutional Court judgment of October 27 and provide its opinion on the state of anti-corruption legislation in the light of this judgment.
The head of state asked the Venice Commission to provide an opinion on a judgment made by judges of the Constitutional Court of Ukraine amid a possible conflict of interest and on the Constitutional Court's compliance with the procedure for considering the case and issuing the judgment, in particular regarding its validity and compliance with the scope of the constitutional submission.
On October 27, 2020, the Constitutional Court declared unconstitutional the provisions of the law according to which persons who provided inaccurate information in their asset declarations could be brought to justice.
All cases of false income declaration, in which the courts have not yet passed a verdict at the time of the Constitutional Court judgment, will be closed.
Earlier, at the request of the Ukrainian side, the Venice Commission stated its readiness to provide expert assistance in finding a balanced comprehensive solution so as to quickly and effectively resolve the crisis that has arisen in the system of anti-corruption bodies in Ukraine.
op