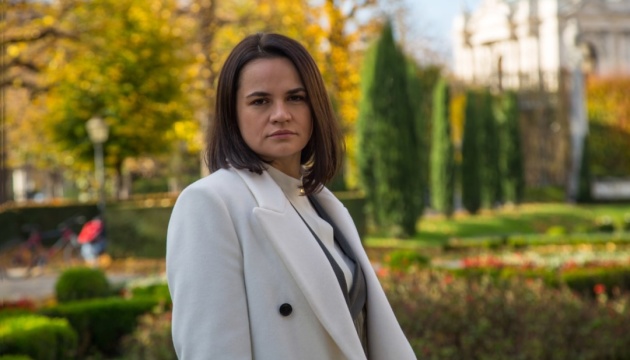 Tikhanovskaya plans to visit Ukraine
Belarusian opposition leader Svetlana Tikhanovskaya plans to visit Ukraine "in the near future."
"I want to thank the Ukrainians who support us and the Ukrainian government. We constantly hear the words of support. And Ukraine joined the European sanctions, it did not recognize the legitimacy of Lukashenko. The fraternal people support us, it's wonderful. Unfortunately, the date of the visit to Ukraine has not been approved yet, but I hope that [I will visit Ukraine] in the near future. I can't say more precisely, the date is being agreed upon," Tikhanovskaya said in an interview with Radio Liberty, Ukrinform reports.
As noted, the upcoming visit details are discussed with Minister of Foreign Affairs of Ukraine Dmytro Kuleba.
When asked whether the Ukrainian side puts forward any conditions for the meeting, Tikhanovskaya said: "No, no conditions are made. We will have a friendly meeting."
As reported, mass protests have been going on in Belarus for more than three months against the falsification of the presidential election results, in which Alexander Lukashenko was declared the winner. The European Union and Ukraine stated that they did not recognize his legitimacy.
ol