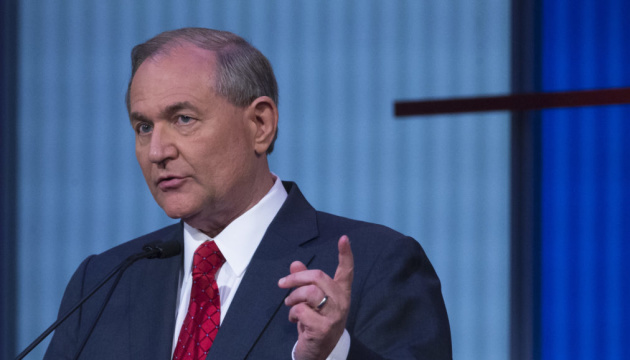 U.S. at OSCE recalls that conflict in Ukraine not limited to Donbas
The conflict in Ukraine, fomented and fueled by the Russian Federation and its puppets, is not limited to Donbas, but also concerns Russia's occupation of Crimea.
U.S. Ambassador to the OSCE James S. Gilmore said this at a meeting of the OSCE Permanent Council in Vienna on November 26, according to an Ukrinform correspondent.
"The conflict in Ukraine is not limited to the Donbas. In Crimea, Russian occupation authorities continue to harass, arrest, and prosecute activists, journalists, and members of civil society, simply for exercising their rights of peaceful assembly or to freedom of expression or religion," he said.
The American diplomat condemned the politically motivated persecution and arrests in the occupied Crimea, as well as Russia's militarization of the Crimean peninsula, the Black Sea, and the Sea of Azov.
"As we move toward next week's Ministerial Council, we reaffirm that Crimea is Ukraine. The United States views Russia's occupation of Crimea, backed by a sham referendum, as a key element of its ongoing aggression against its sovereign neighbor," Gilmore stressed.
As Ukrinform reported, at next week's OSCE Ministerial Council, the United States expects to see significant attention paid to the Russia-led conflict in Ukraine.
ish