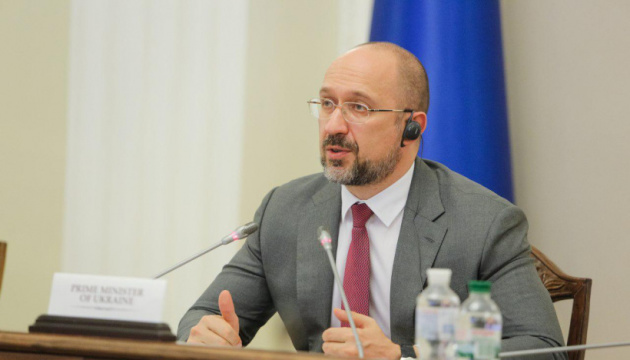 Ukraine could tighten COVID-19 restrictions during winter holidays – Shmyhal
The Cabinet of Ministers is drawing up a COVID-19 restriction plan in Ukraine, which will be used if the situation with the spread of the coronavirus infection gets worse, Prime Minister Denys Shmyhal has said.
He said this at a government meeting on Wednesday, November 25, according to an Ukrinform correspondent.
"We are not talking about the introduction of such [tough] measures now, but we understand that late December and early January are the period of New Year's holidays. These are meetings, food fairs, close contacts with people. All this can give rise to a significant outbreak of the disease, which the medical system may not be able to withstand. The government does not hide and says openly that we are developing a plan to respond to such situations if the situation in the country worsens," Shmyhal said.
"Yesterday, President of Ukraine Volodymyr Zelensky spoke about important initiatives to support people and business if quarantine is tightened. I emphasize that we are preparing for all possible scenarios, including the possible introduction of lockdown for the winter holidays," he said.
As of early November 25, Ukraine recorded 13,882 new COVID-19 cases, bringing the total number of infections to 661,858.
On November 11, the Cabinet of Ministers introduced a weekend lockdown in Ukraine from November 14 to 30. According to a government resolution, from 00:00 on Saturday to 00:00 on Monday, in addition to the restrictions provided for on weekdays, it is prohibited to receive visitors in catering establishments - bars, restaurants, cafes. The activity of gyms, fitness centers and swimming pools is also prohibited. Shopping malls, other entertainment establishments and cultural institutions that hold cultural events should be closed.
op