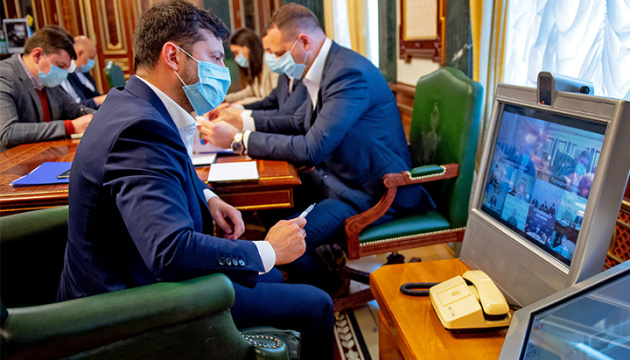 Zelensky recovers from COVID-19
Ukrainian President Volodymyr Zelensky has tested negative for COVID-19.
He wrote this on his Facebook page.
"I finally have a negative coronavirus test," Zelensky said.
He noted that everyone should be aware of new risks and take maximum care of themselves. "Everyone should also understand that medical masks, self-isolation, social distancing, balanced vitamin programs, sports regime are obligatory now. All this is extremely important, and all this combined gives us hope," Zelensky said.
The head of state said that he was already at work today. "The day will be busy, but I'm very happy to dive into work as usual," he wrote.
Earlier on Monday, Head of the President's Office Andriy Yermak said that he had also tested negative for COVID-19.
op