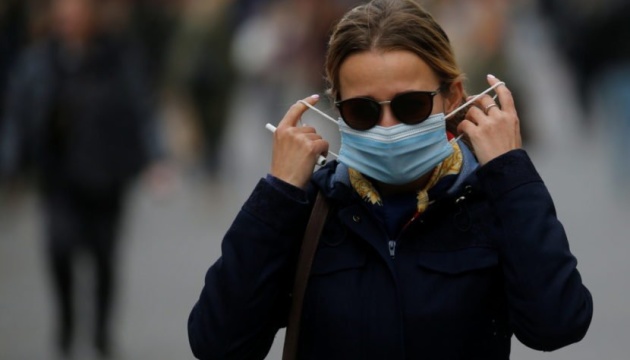 Law on fines for those not wearing masks officially published
The law "On the Introduction of Amendments to the Code of Ukraine on Administrative Offenses to Prevent the Spread of Coronavirus Disease (COVID-19)" has published in the Ukrainian parliament's Holos Ukrainy newspaper.
According to Ukrinform, the text of the law has been published on the newspaper's website.
The law is aimed at preventing the spread of coronavirus disease (COVID-2019) among residents of Ukraine.
Article 44-3 of the Code of Administrative Offenses of Ukraine provides for punishment for people staying in public buildings and on public transport during the quarantine without face masks, respirators or protective masks that cover the nose and mouth, including homemade masks, in the form of a fine from 10 to 15 non-taxable minimum incomes of citizens (from UAH 170 to UAH 255).
The offenders face on-the-spot fines that can be paid via a payment terminal.
Fines can be imposed by law enforcement agencies, the National Police, authorized health authorities, the authorized bodies of the State Sanitary and Epidemiological Service, as well as local government agencies.
The law enters into force on the day following the day of its publication.
The Verkhovna Rada adopted the law on November 6.
Verkhovna Rada Chairman Dmytro Razumkov signed the document on November 10, and President Volodymyr Zelensky signed it on November 19.
As many as 598,085 cases of COVID-19 were laboratory confirmed in Ukraine as of November 20, including 14,575 new cases recorded in the country on November 19.
op