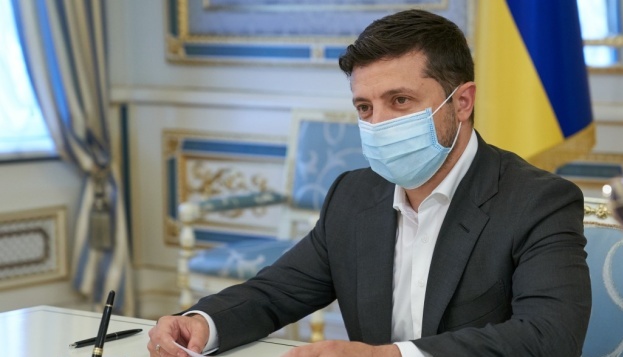 Zelensky to G7 ambassadors: Sytnyk will remain NABU director
Ukrainian President Volodymyr Zelensky has said that the recognition of certain provisions of the law "On the National Anti-Corruption Bureau of Ukraine" as unconstitutional does not pose any threat to the legitimacy and independence of the NABU and its director.
He said this during a video meeting with the G7 and EU ambassadors with the participation of Head of the President's Office Andriy Yermak and NABU Director Artem Sytnyk, the presidential press service reported.
"The Constitutional Court's decision does not cancel the fact of the formation and functioning of the NABU. It does not limit the work of NABU detectives and does not call into question the NABU's status as a law enforcement body. We guarantee that the NABU director will remain in office after December 16," Zelensky said.
Sytnyk, in turn, said he fully agreed with the position by the head of state and the President's Office that there are no factors that critically affect the work of the NABU.
According to him, the decision of the Constitutional Court does not currently affect the NABU's ability to perform its duties independently and effectively.
At the same time, according to the report, the NABU, together with the authorities, will study a number of potential threats that may create legal conflicts due to the future decisions of the Constitutional Court.
In May 2020, 51 MPs headed by Oleksandr Dubinsky (Servant of the People party) challenged at the Constitutional Court a decree by former Ukrainian President Petro Poroshenko on Sytnyk's appointment as NABU director.
On August 28, the Constitutional Court declared unconstitutional the president's decree appointing Sytnyk as NABU director. According to the court ruling, the NABU director must be appointed and dismissed by the Cabinet of Ministers.
op