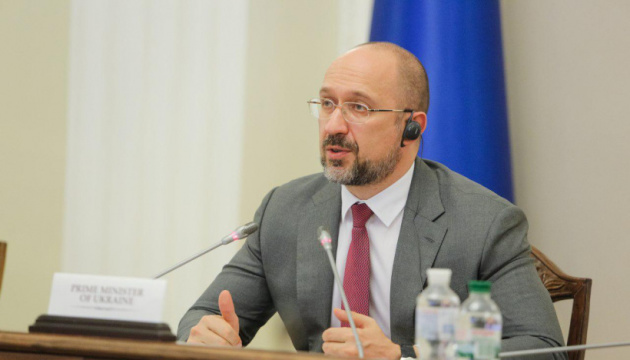 Government orders Health Ministry to do 100,000 PCR tests a day early next year - Shmyhal
The Cabinet of Ministers has tasked the Ukrainian Health Ministry with performing 100,000 PCR (polymerase chain reaction) tests a day early next year.
Ukrainian Prime Minister Denys Shmyhal said this in his speech from the parliament's rostrum on Tuesday, November 17, according to an Ukrinform correspondent.
"The number of PCR tests in mid-April, i.e. exactly seven months ago, was 3,500 tests per day. Now we are reaching the level of 50,000 tests per day. The goal and task have been set for the [health] ministry to reach 75,000 PCR tests per day by the end of 2020. In the future, at the beginning of next year, we have to reach 100,000 tests per day," Shmyhal said.
He also noted that the work of state laboratories had resumed "virtually from scratch."
"In total, the laboratories have been funded for UAH 1 billion over this period, and additional payments have been set for their employees," Shmyhal said.
On November 11, the Cabinet of Ministers introduced a weekend lockdown in Ukraine - from November 14 to 30.
According to a government resolution, from 00:00 on Saturday to 00:00 on Monday, in addition to the restrictions provided for on weekdays, it is prohibited to receive visitors in catering establishments - bars, restaurants, cafes. The activity of gyms, fitness centers and swimming pools is also prohibited. Shopping malls, other entertainment establishments and cultural institutions that hold cultural events should be closed.
Some 11,968 COVID-19 cases were recorded in Ukraine on November 16.
op