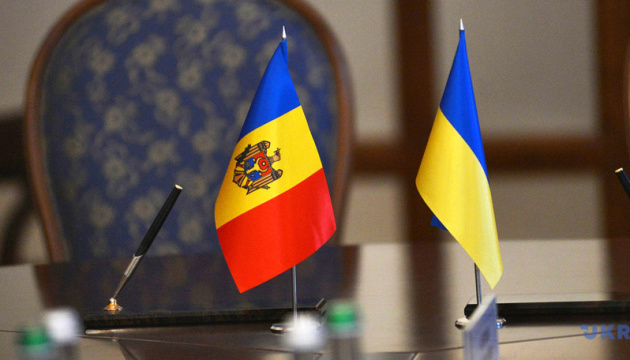 Sandu's win will help restart Ukraine-Moldova partnership – President's Office
Maia Sandu's victory in Moldova's presidential election opens a window of opportunity for the restart of the Ukrainian-Moldovan partnership, Deputy Head of the Ukrainian President's Office Ihor Zhovkva has said.
"The results of the presidential election in Moldova open a window of opportunity for a real reset of the Ukrainian-Moldovan partnership," he wrote in his article on the website of the European Pravda online news site.
First of all, in his opinion, the issue concerns the intensification of the political dialogue at the level of heads of state, which should be made permanent.
As an example, Zhovkva proposed considering, together with Moldovan partners, the option of launching annual meetings in the format of the Presidential Council.
He also said that efforts should be made to restore the dynamics of trade and economic cooperation, which was negatively affected by the coronavirus pandemic.
"To this end, it is necessary to initiate the holding of another meeting of the Ukrainian-Moldovan intergovernmental commission on trade and economic cooperation. I am convinced that the co-chair of the Ukrainian part of the commission, Deputy Prime Minister Oleksiy Reznikov, will be able to agree on the modalities of such a meeting with his Moldovan counterpart in the near future," Zhovkva said.
He also noted that Ukraine is open to the implementation of infrastructure projects. In addition, according to him, the agenda includes a number of topical issues that have accumulated over the years, including under the previous government, both in Moldova and in Ukraine.
He recalled that in order to discuss them substantively and find mutually acceptable solutions, Ukrainian President Volodymyr Zelensky had already invited Sandu to pay an official visit to Ukraine, and expressed hope that such a visit would take place in early 2021.
Zhovkva added that Sandu's victory is important in terms of fixing the invariability of Chisinau's policy in support of Ukraine's sovereignty and territorial integrity within its internationally recognized borders, as well as "in terms of security and stability in Moldova, our region and the European continent as a whole."
"The election of Sandu is also a confirmation of the invariability of the European choice of Moldova, its movement towards European reforms. Here our approaches completely coincide. In particular, Ukraine and Moldova, along with Georgia, are the most active participants in the EU's Eastern Partnership initiative," he said.
Earlier reports said that Sandu, the leader of the Party of Action and Solidarity (PAS), had won the second round of the Moldovan presidential election. Moldova's Central Election Commission has already counted 100% of the vote. According to the election results, Sandu received 57.75% of the vote. Her rival, pro-Russian politician Igor Dodon, who garnered 42.25% of the vote, has already congratulated Sandu on her victory.
op