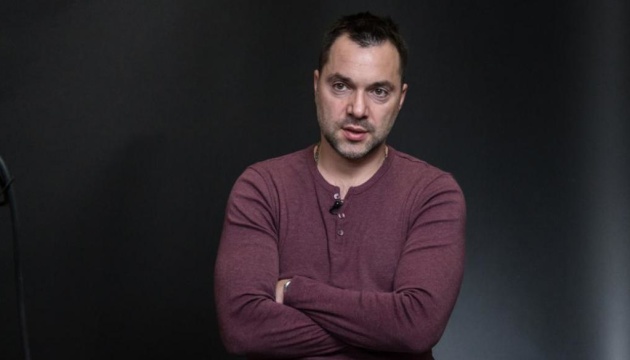 Deployment of Russian peacekeepers in Donbas not being discussed - Arestovych
The issue of bringing Russian peacekeepers to Donbas is not being discussed, according to Oleksii Arestovych, an adviser of the Ukrainian delegation to the Trilateral Contact Group (TCG).
"I can assure you officially that in no case can there be any Russian peacekeepers there. The only thing that can happen is that for some time they will work within the JCCC, for example, joint groups of the OSCE, Ukrainian officers and Russian officers. This has been the case since 2014," he told the Ukraine 24 television channel.
Arestovych said this was the only case when the Russian military can be present in Donbas.
According to him, Russia spreads information about the possible deployment of its peacekeepers in order to sow panic among the people of Ukraine, who "are not quite able to resist information aggression and react very quickly to any betrayal."
"This 'betrayal' is being done specifically to put pressure on the population, so that the opposition could put pressure on members of the delegation and the Ukrainian president," Arestovych added.
The head of the Ukrainian delegation to the TCG, Ukraine's first president Leonid Kravchuk, said earlier that Ukraine had prepared a "Joint Steps Plan" for the Trilateral Contact Group, which contains a proposal to completely end the conflict and demilitarize occupied Donbas so as to create conditions for holding local elections there on March 31, 2021.
op