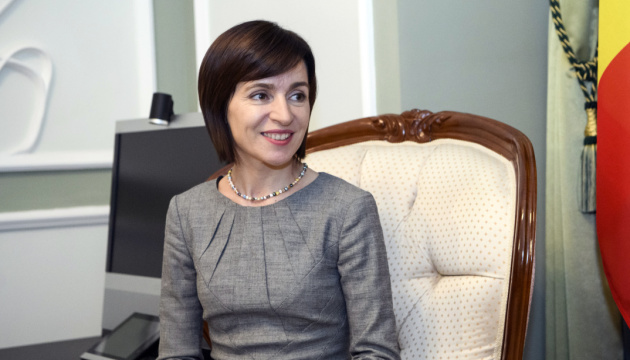 Zelensky congratulates Maia Sandu on victory in Moldova's presidential election
President of Ukraine Volodymyr Zelensky has congratulated Maia Sandu, ex-prime minister and current leader of the Party of Action and Solidarity (PAS), on her victory in Moldova's presidential election.
In a post on Twitter, Zelensky wrote: "I look forward to further strengthening of relations between Ukraine and Moldova for the European future of our peoples".
According to the latest data of Moldova's Central Election Commission, pro-European candidate Maia Sandu holds the lead over current President Igor Dodon in presidential run-off election.
With 98.6% of the vote counted, Sandu is ahead with nearly 56.12% to Dodon's 43.88%.
The second round of presidential elections in Moldova took place on Sunday, November 15.
iy