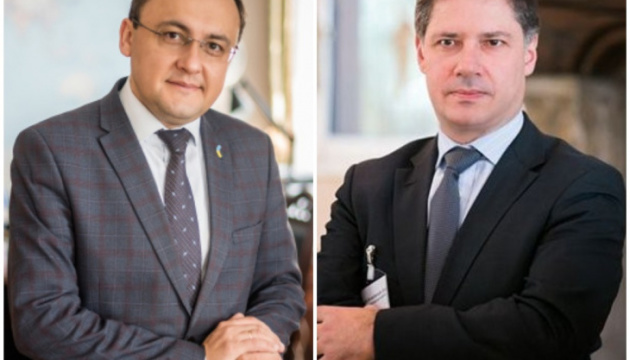 Ukraine, Georgia intend to deepen bilateral relations
Deputy Foreign Minister of Ukraine Vasyl Bodnar met with Charge d'Affaires of Georgia to Ukraine David Bochorishvili to discuss new opportunities for enhancing dialogue between the two countries, the ministry's press service has reported.
Both sides stressed the importance of deepening the strategic partnership between Ukraine and Georgia, primarily in trade, economic, energy and investment sectors.
In this context, the interlocutors discussed new opportunities for intensifying the dialogue between the two countries after the completion of the election process in Georgia.
"Ukraine agrees with the conclusions of the EU and international observers from the OSCE Office for Democratic Institutions and Human Rights (ODIHR), the Council of Europe and NATO that the parliamentary elections in Georgia, which took place on October 31, were competitive and were generally held in compliance with fundamental freedoms," Bodnar said. He also expressed hope that a second round of voting in Georgia, which will take place on November 21, will be held in accordance with the highest democratic standards.
The diplomats also exchanged views on the situation in the South Caucasus region.
ish