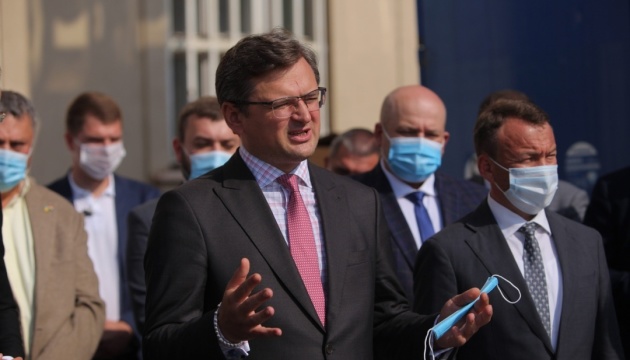 Ukraine to develop strategic partnership with US regardless of election results
Regardless of the U.S. presidential election results, Ukraine will successfully develop strategic partnership with the United States.
"Despite the fact that there are many different comments and forecasts for the US-Ukraine relations after the victory of one or another candidate, I want to express our official position that we will successfully develop strategic partnership between the United States and Ukraine no matter what choice the American people make," Minister of Foreign Affairs of Ukraine Dmytro Kuleba said at an online briefing, an Ukrinform correspondent reports.
According to the minister, the United States' support for Ukraine is based not on personalities but on systemic bipartisan support.
"There will be visits, new dynamic contacts, new ambitious projects. Nobody and nothing will be able to stop the development of our relations, support for Ukraine's territorial integrity, and our fight against Russian aggression," Kuleba assured.
ol