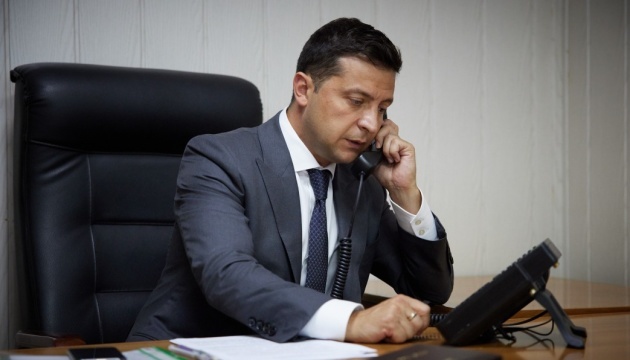 Zelensky, Bolsonaro discuss space and defense cooperation
President of Ukraine Volodymyr Zelensky had a phone conversation with President of the Federative Republic of Brazil Jair Bolsonaro.
"The heads of state praised the current level of bilateral political dialogue despite pandemic restrictions. The state of implementation of the existing bilateral agreements was discussed and the schedule of further high-level contacts was updated," the press service of the Office of President of Ukraine informs.
The need to increase bilateral trade was noted. The parties outlined the priority areas of cooperation between Ukraine and Brazil in trade, economic and investment spheres, in particular regarding the implementation of joint projects.
"I commend the intention that our forthcoming meeting should end with the signing of bilateral documents. Ukraine is pleased to cooperate with Brazil in agriculture, nuclear energy, space and military-defense spheres," Volodymyr Zelensky stressed.
The presidents of Ukraine and Brazil discussed cooperation between the two countries in the military-technical and defense spheres. In this context, preparations for the Defense Industry Dialogue, which will allow for a detailed examination of promising bilateral projects, were touched upon.
Particular attention was paid to plans for further cooperation in space exploration.
The interlocutors agreed to strengthen cooperation between the two countries in counteracting the consequences of the second wave of the coronavirus pandemic, in particular the issue of joint production of vaccines and medicines.
"Ukrainian pharmaceutical plants have the necessary modern facilities and are ready to work with Brazilian partners. This can become a new successful area of our cooperation," Volodymyr Zelensky said.
The President of Ukraine thanked Brazil for its support for Ukraine's sovereignty and territorial integrity.
ol