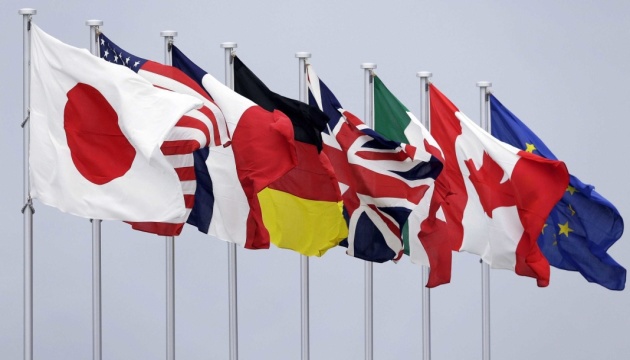 G7 ambassadors meet with Poroshenko
The ambassadors of the G7 countries met with the ex-President of Ukraine, the leader of the European Solidarity party, Petro Poroshenko, to discuss the results of local elections, efforts to combat COVID-19 and the crisis situation related to the Constitutional Court.
"At a meeting with former President Poroshenko, the G7 Ambassadors discussed a range of issues, including local elections, international efforts to combat COVID-19, and recent events concerning the Constitutional Court. They agreed on the need for pre-reform forces to come together to resolve the CCU crisis, strengthening Ukraine's anti-corruption institutions, and tackle judicial reform," reads a statement on the Twitter account of the U.S. Presidency of the G7 Ambassadors' Support Group in Kyiv.
On October 27, the Constitutional Court declared unconstitutional Article 366-1 of the Criminal Code of Ukraine that provides for punishment for inaccurate declaration of assets. In particular, the article establishes liability in the form of a fine or imprisonment for the submission by subjects of declaration of deliberately inaccurate information in the asset declarations of persons authorized to perform the functions of the state or local government.
On October 30, Zelensky tabled in the Verkhovna Rada the bill "On Renewal of Confidence in Constitutional Judiciary," which proposes to terminate the powers of judges of the Constitutional Court and declare its ruling on asset declarations "null and void."
ish