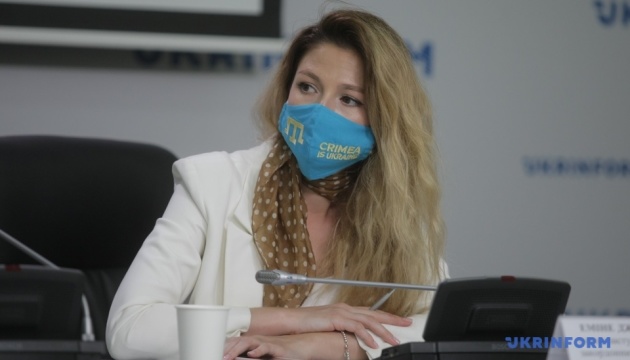 Ukraine to invite Russia to participate in Crimean Summit
Ukraine will invite representatives of the Russian Federation to participate in the Crimean Summit to discuss the ways to de-occupy the peninsula.
"If they [representatives of the Russian Federation] come, we will be happy, we will ask all the questions we have, because Russia is responsible with the situation of human rights violations in Crimea. It would be good to discuss how Russia could de-occupy Crimea. Miracles happen, and if they start demonstrating a civilized position, we are ready to discuss that," First Deputy Minister of Foreign Affairs of Ukraine Emine Dzheppar said in an interview with Euroactiv.
According to the official, the tentative dates of holding the Crimean Summit are under the discussion, including 21 May 2021. Dzheppar said a number of countries had expressed interest in attending the platform and the summit, mentioning Turkey, the US, and the Baltic States.
"For us it's crucial to invent a new instrument to get Crimea back," she said, expressing the hope that the EU would support the initiative.
September 23, President of Ukraine Volodymyr Zelensky presented the concept of the international Crimean Platform to the UN and invited international partners to join the initiative for the de-occupation of Crimea. The European Union confirmed its readiness to join such an initiative at the EU-Ukraine Summit on October 6. Ukraine is currently agreeing on this issue at the level of governments of the EU Member States.
ol