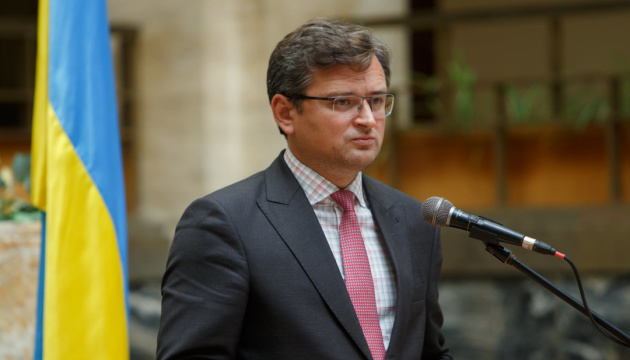 Ukraine refuses entry to two Hungarian officials due to campaigning in Zakarpattia region
Ukraine has refused entry to two high-ranking Hungarian officials due to campaigning in the Zakarpattia region during the October 25 local elections in the country, Ukrainian Foreign Minister Dmytro Kuleba has said in an interview with Interfax-Ukraine.
"Two high-ranking Hungarian officials who campaigned directly in the Zakarpattia region during this election campaign have already been banned from entering Ukraine. One of them is the state secretary in the office of the Hungarian prime minister," Kuleba said.
He added that the ban on entry to Ukraine had also been initiated for several other Hungarians who actively interfered in Ukraine's internal affairs during the election campaign.
"Our partners will soon be informed in detail about Hungary's interference in the elections, and we have already informed the OSCE monitoring mission about that," Kuleba said.
According to him, there can be no different interpretations in this situation; it was a specific interference in Ukraine's internal affairs.
"It is not necessary to reduce everything to one message on Facebook by my colleague [Hungarian Foreign Minister] Peter Szijjarto. It is about Hungarian politics in general. Our position is very simple. We assessed these actions yesterday. The way the Hungarian authorities behave ahead of elections and on election day is interference in the internal affairs of Ukraine," Kuleba said.
Ukraine is constructive in its relations with Hungary, but it will take tough and clear steps if Budapest ignores Ukraine's interests and legislation, he added.
On October 26, the Ukrainian Foreign Ministry handed the Hungarian ambassador a note of protest over illegal political campaigning by Hungarian officials in favor of a political party in Ukraine's October 25 local elections.
op