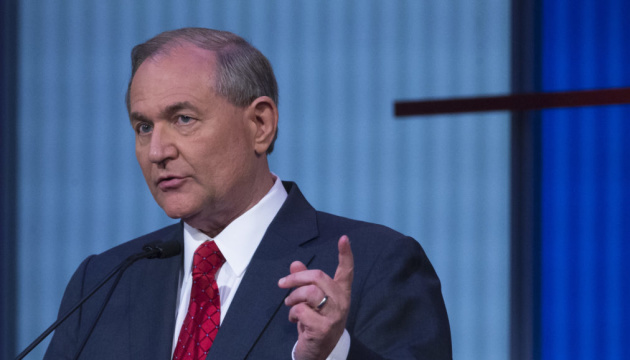 U.S. calls on Russia to fulfill 'Minsk' and withdraw troops from Ukraine
The United States calls on the Russian Federation to fulfill its Minsk commitments and withdraw its forces and weapons from Ukraine.
U.S. Ambassador to the OSCE James S. Gilmore said this at a meeting of the OSCE Permanent Council in Vienna on October 22, according to an Ukrinform correspondent.
"During the past few months, the guns have been significantly quieter, as we have said. But we also understand that any ceasefire should lead to progress in the next steps in ending the conflict itself. However, other threats to safety persist and much more must be done to bring the conflict to a peaceful resolution. We call on Russia to fulfill its Minsk commitments and remove its forces and weapons from Ukraine," he said.
According to the diplomat, a calmer situation on the ground in eastern Ukraine has provided a much-needed respite to communities in eastern Ukraine, but lasting progress toward peace requires Russia to genuinely engage in conflict diplomacy, including through Trilateral Contact Group negotiations.
He expressed hope that Russia will work constructively with Ukraine and OSCE to reach concrete decisions on issues such as demining, establishing new entry-exit crossing points and disengagement areas, and conducting mutual exchanges of detainees.
"We often speak about how Russia should match the political will shown by Ukraine; that Russia should end its obstructionism in the peace negotiations. And I would ask the people of Russia: have you benefited from your government's six-year long—and so far failed—empire-building attempts in eastern Ukraine?" Gilmore summed up.
ish