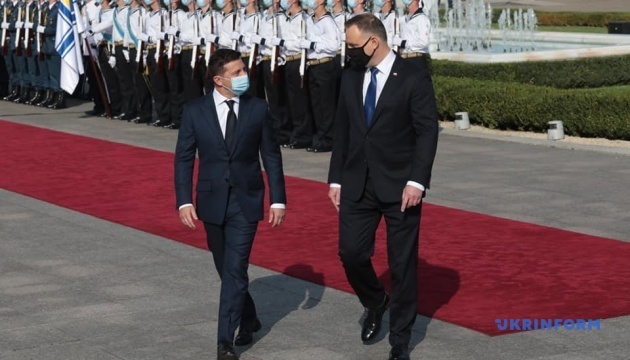 Zelensky meets with Duda at Mariinsky Palace
Ukrainian President Volodymyr Zelensky has met with his Polish counterpart Andrzej Duda, who is on a three-day official visit to Ukraine.
The ceremony was broadcast live by the President's Office.
Zelensky welcomed Duda on the square near the Mariinsky Palace in Kyiv, according to an Ukrinform correspondent.
At the beginning of the ceremony, the anthems of the two countries were played, and Zelensky and Duda inspected the guard of honor.
The heads of state also greeted the official delegations of the two countries and left to hold talks behind closed doors.
Bilateral documents are to be signed and a joint press conference of the presidents is to be held after their meeting.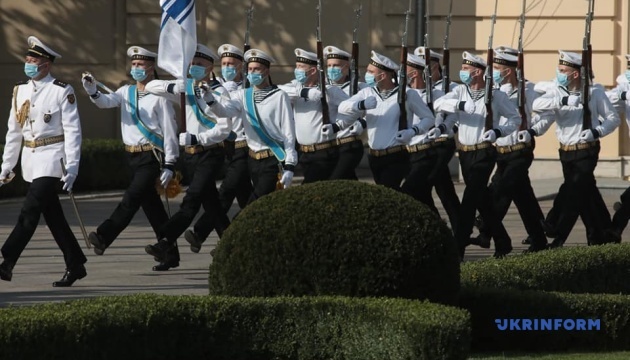 Polish President Andrzej Duda and his wife, Agata Kornhauser-Duda, are on an official visit to Ukraine on October 11-13.
Zelensky paid a working visit to Poland on January 26-27.
Duda last visited Ukraine in 2017.
In July, Duda was elected President of Poland for a second term. In his second presidential term, Duda paid his first foreign visit to Italy and the Vatican, and is making his second foreign trip to Ukraine.
op