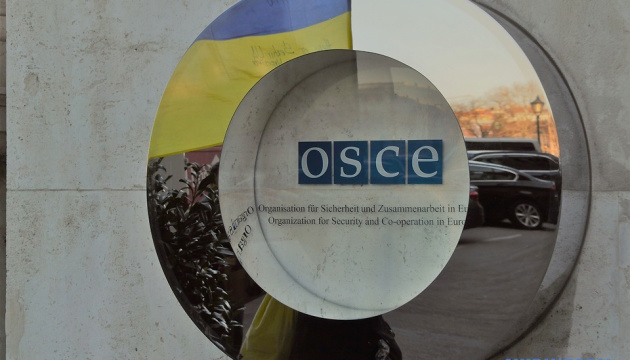 Ukraine calls on OSCE SMM to extend its monitoring to Crimea
Ukraine has called on the OSCE Special Monitoring Mission (SMM) to extend its monitoring to Russian-occupied Crimea, which is also covered by the mission's mandate, and if Russia denies access for patrols to the peninsula, this should be reflected in the SMM's reports.
Ukraine's Permanent Representative to the International Organizations in Vienna Yevhenii Tsymbaliuk said this at a meeting of the OSCE Permanent Council in Vienna, according to an Ukrinform correspondent.
"We encourage the SMM to extend its comprehensive monitoring to the Autonomous Republic of Crimea and the city of Sevastopol, which, as parts of Ukraine's internationally recognized territory, also belong to the Mission's mandate. If the Russian Federation continues to deny access of the SMM patrols to the temporarily occupied Crimean peninsula, this should be reflected in the SMM reports," he said.
The diplomat recalled that the SMM's mandate tasks it to report on any restrictions of the freedom of movement or other impediments to the fulfillment of its mandate.
"We also reiterate our position that there exist no obstacles to the launch of the SMM's remote monitoring of the situation in Crimea, based on the evidence of and communication with the local residents and their families, similar to what the Mission already does in Donbas," Tsymbaliuk said.
op