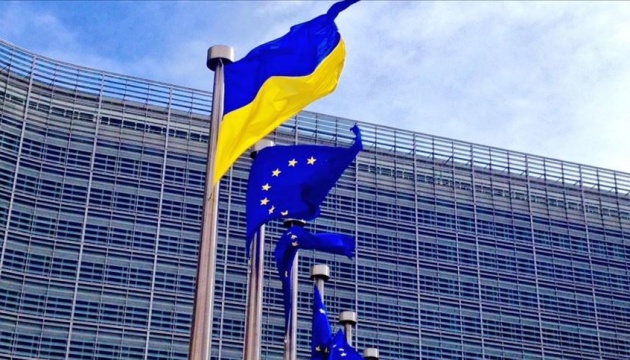 EU-Ukraine summit begins in Brussels
The 22nd EU-Ukraine summit - the first bilateral EU summit with a partner country held physically since the outbreak of the COVID-19 pandemic - has started in Brussels.
The beginning of the meeting was broadcast by the EU's multimedia portal.
The Ukrainian delegation is headed by Ukrainian President Volodymyr Zelensky, whereas the European side is represented by European Council President Charles Michel and EU High Representative for Foreign Affairs and Security Policy, Vice President of the European Commission Josep Borrell.
Borrell replaced European Commission President Ursula von der Leyen, who went into self-isolation after contact with a person infected with COVID-19.
op