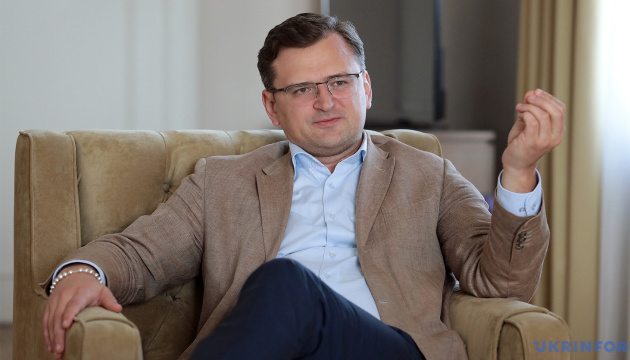 Ukraine never rules out possibility of changing venue for 'Minsk' talks – Kuleba
Ukrainian Foreign Minister Dmytro Kuleba does not exclude the transfer of the venue for negotiations within the framework of the Trilateral Contact Group from Minsk due to the deterioration of relations between Belarus and Ukraine and the strengthening of Russia's positions in the country.
The diplomat said this in an interview with BBC News Ukrainian.
"The attitude of Belarus towards Ukraine is deteriorating. We have never ruled out the possibility of changing the venue for "Minsk" negotiations. We understand that the more unfriendly actions or statements Belarus has in relation to Ukraine, the stronger Russia's positions in Belarus become, the more unacceptable Minsk becomes as a place for physical meetings," Kuleba said.
According to the diplomat, the issue of visiting Minsk to hold TCG meetings there is not on the agenda at all. "The negotiations are held through video conferencing, everyone is used to it," the minister noted.
As reported, protests are going on in Belarus against the rigging of the August 9 presidential election. According to official data, Alexander Lukashenko, who has ruled the country since 1994, won 80.1% of the vote, while opposition candidate Svetlana Tikhanovskaya garnered 10.1%. After that, Tikhanovskaya was forced to leave for Vilnius.
In recent days, she has been visiting European capitals and meeting with EU politicians.
ish