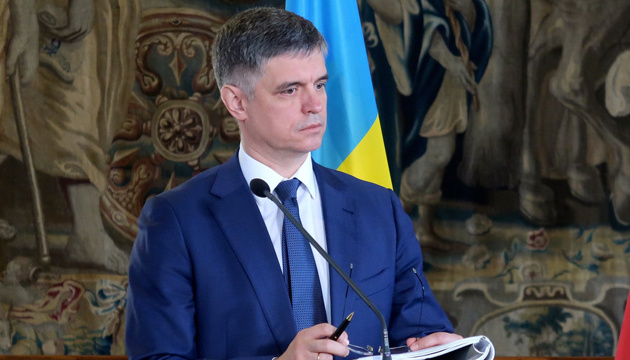 New agreement with Britain similar to Association Agreement with EU - Prystaiko
The Ukrainian-British agreement on political cooperation, free trade and strategic partnership, which is to be signed on October 7-8, is similar in scope to the Association Agreement between Ukraine and the EU, Ukraine's Ambassador to the United Kingdom Vadym Prystaiko has said in an interview with the Voice of America.
"A huge document, many hundreds of pages. I think the public will be surprised when this document is signed by the leaders, and on the table you will see a large stack of papers. This agreement will establish a strategic partnership between Ukraine and the United Kingdom. This agreement is in fact an agreement on permanent political interaction and trade. This agreement is similar to the Association Agreement with the European Union, but it is aimed only at one country," Prystaiko said.
He noted that the issue of British visas for Ukrainian citizens is still an unsatisfactory aspect of the relationship, but the British side recognizes this problem, and in the near future the heads of concerned agencies must discuss this issue separately.
"Quotas separately, trade separately, a high political level of cooperation - all this is great. This is a great background for the migration part as well. The process is sensitive to domestic policy, both Ukrainian and British policy. But at least we can talk about simplifying the procedures that Ukrainians are most annoyed about," the diplomat said.
Zelensky and his wife will pay an official visit to the United Kingdom on October 7-8.
During his visit, the president is to hold talks with British Prime Minister Boris Johnson, and the Ukrainian-British agreement on political cooperation, free trade and strategic partnership will then be signed.
A number of other bilateral documents on cooperation in the field of defense and financial support of bilateral projects are also to be signed.
op