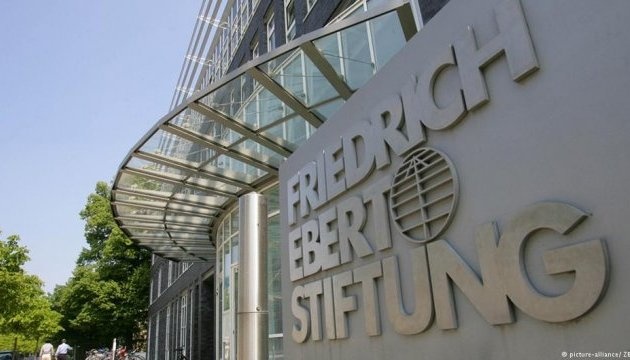 Education Ministry, Friedrich Ebert Foundation to cooperate in sphere of dual education
The Ministry of Education and Science and the Friedrich Ebert Foundation have signed a memorandum on the cooperation in the sphere of training specialists using the dual form of education.
The memorandum was signed by Acting Minister of Education and Science of Ukraine Serhiy Shkarlet and Director of the Representation of the Friedrich Ebert Foundation in Ukraine Marcel Rothig, Ukrinform reports with reference to the ministry's press service.
"According to the memorandum, the parties are committed to unite efforts and act in a coordinated manner to implement a pilot project in the institutions of vocational pre-higher and higher education for the training of specialists using the dual form of education. The main purpose of the measures is to ensure maximum efficiency of training of education professionals in line with the real requirements of the labor market and the needs of the national economy," reads the statement.
In particular, the memorandum provides for the coordination of activities of the parties and their accumulation of resources to achieve the following goals: joint implementation of the project; creating conditions for the implementation of the laws of Ukraine "On Education", "On Higher Education", "On Vocational Pre-higher Education" and the Concept of training specialists of the dual form of education, approved by a resolution of the Cabinet of Ministers of Ukraine; strengthening the role of employers and public associations in the system of training qualified specialists from the formation of the content of educational programs to the evaluation of learning results; promoting the modernization of the content of education in order to comply with the current level of professional activity etc.
iy