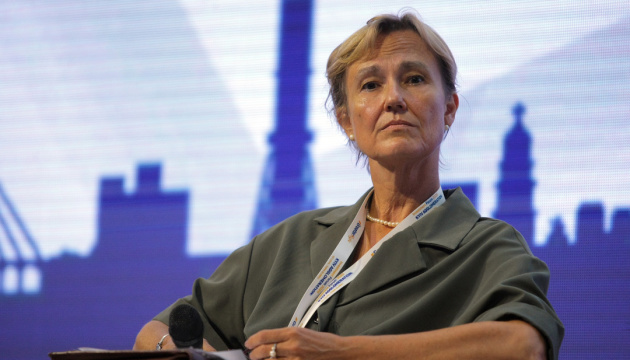 German ambassador: Banking sector, decentralization most successful reforms in Ukraine
Ambassador of the Federal Republic of Germany to Ukraine Anka Feldhusen considers that banking sector and decentralization reforms are the most successful ones implemented in Ukraine.
"One of the most successful is banking reform. I think that Ukraine is a country in the Eastern Europe region where banks now work best, and that's very good," the Ambassador said in an interview posted on YouTube channel of the Ministry of Foreign Affairs of Ukraine.
Also, in her opinion, the decentralization reform works quite successfully.
"Now we have all these united communities and the local elections which will take place in October. This is like the end of the first stage. But the process also requires the adoption of a community budget law. We work very actively with the Verkhovna Rada now, so that the law is passed before the elections and these communities get all the opportunities to decide what their priorities on the ground are," Ambassador Feldhusen noted.
The diplomat added that the medical reform had also started well in Ukraine.
"The coronavirus crisis shows the problems still left. Our partners – the UK, Canada – work with Ukrainians not to forget the initial ideas of this reform. There is a lot of money there, and since all this is public procurement, there is now a great opportunity for corruption. This issue must be addressed," the Ambassador of the Federal Republic of Germany to Ukraine said.
The Ambassador also praised such projects as the ProZorro e-procurement system, Diia application, which provides Ukrainians' access to many public services, and Dii Vdoma application designed to prevent the spread of COVID-19 in Ukraine.
ol