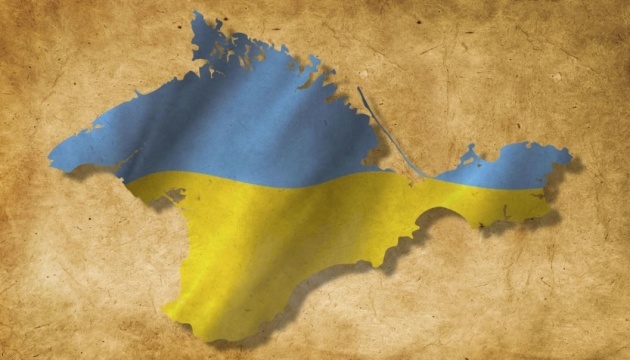 U.S. at OSCE: Crimea is Ukraine
The United States has again reminded Russia that Crimea is a territory of Ukraine, and a sham referendum on the peninsula cannot legitimize the occupation of Crimea.
U.S. Ambassador to the OSCE James S. Gilmore said this at a meeting of the OSCE Permanent Council in Vienna on October 1, according to an Ukrinform correspondent.
"Crimea is Ukraine. Russia's occupation of the peninsula is the result of Russia's invasion of its sovereign neighbor. The sham referendum Moscow orchestrated following the invasion failed to legitimize it. This behavior throws into question the entire security order in Europe that the OSCE represents," he said.
In Crimea, Russia and its occupation authorities routinely abuse Crimean Tatars and ethnic Ukrainians, subjecting them to politically-motivated arrests and detention.
"Occupation authorities place undue restrictions on the freedom of expression and association, and the right to peaceful assembly. More than 24,000 young residents of Crimea have been conscripted into the Russian Armed Forces, which, as we have said consistently in this Permanent Council, that behavior is inconsistent with international humanitarian law," the diplomat said.
He also recalled that the United States has repeatedly highlighted the arrest, trial and conviction of numerous Crimean Tatar civilian journalists and activists, arrested for their membership in a religious organization that is legal in Ukraine, but deemed a "terrorist" organization by Russia.
"We repeat, Crimea is part of Ukraine. Moreover, none of those charged or convicted on these specious terrorism charges are accused of planning or committing any act of violence," Gilmore said.
He called for the immediate release of Crimean Solidarity leader Server Mustafayev and those other Crimean Tatars with whom he was arrested and subsequently convicted on September 16, as well as the release of all Ukrainian political prisoners held by Russia.
ish