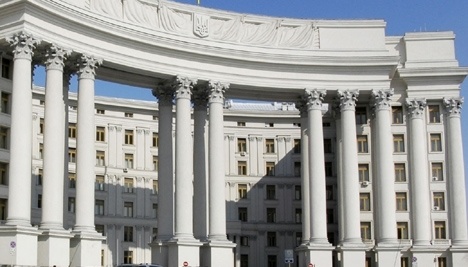 Ukraine's Foreign Ministry: Russia must stop illegal conscription in Crimea
The Ministry of Foreign Affairs of Ukraine has strongly protested against Russia's military conscription of Ukrainian citizens living in the temporarily occupied territory of the Autonomous Republic of Crimea and the city of Sevastopol.
"In accordance with international humanitarian law, in particular the Geneva Convention relative to the Protection of Civilian Persons in Time of War, the occupying power is prohibited from compelling protected persons to serve in its armed or auxiliary forces and from exerting pressure and carrying on propaganda at securing voluntary enlistment," reads the statement of the Ministry of Foreign Affairs of Ukraine.
As noted, the Russian Federation violates the norms of international law by conscripting the protected population to the armed forces of the Russian Federation, prosecuting those who reject such service, as well as conducting mass military propaganda activities involving people of all ages, including minors, amidst rapid COVID-19 spread.
Since the beginning of the occupation, the Russian Federation has already conducted eleven conscription campaigns, during which about 25,000 people were illegally drafted into the Russian armed forces, the Ministry reminded.
"Russia must stop committing such offenses and strictly adhere to the obligations of the occupying power," the statement reads.
Ukrainian diplomats call on the international community to respond appropriately to violations of international humanitarian and human rights law in the temporarily occupied territories of Ukraine.
As reported, Russia launched the armed aggression against Ukraine, capturing the Crimean Peninsula on 20 February 2014.
On 16 March 2014, Russia held a so-called Crimean status referendum on the occupied peninsula, and two days later, on 18 March 2014, the so-called Treaty on the Accession of the Republic of Crimea to the Russian Federation was signed.
Most UN member states and other international organizations have declared the so-called Crimean status referendum illegitimate.
ol