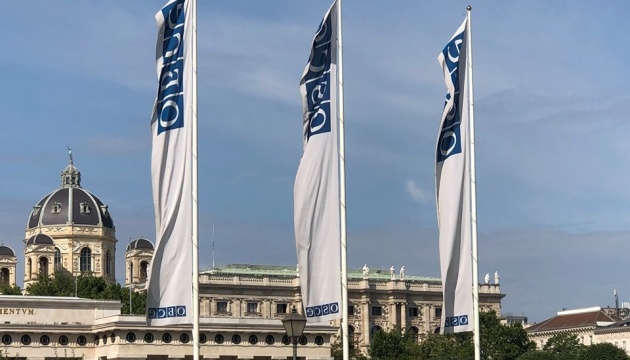 U.S. continues to hold Russia accountable for perpetuating conflict in Donbas
Russia continues to support illegal armed formations in Donbas and has not yet withdrawn its forces and heavy weapons from eastern Ukraine.
U.S. Ambassador to the OSCE James S. Gilmore said this at a meeting of the OSCE Permanent Council in Vienna on October 1, according to an Ukrinform correspondent.
"Russia has yet to withdraw its forces and heavy weapons and never ceased its support for illegal armed formations. In light of the developments in Europe, that we are seeing these days, maybe it is time for this particular issue to go away," he said.
"Over the past six years there have been dozens of "ceasefire recommitments" and "local truces," yet the bloodshed continues. We all therefore got to maintain vigilance, support the SMM, and continue to hold Russia accountable for perpetuating this conflict," Gilmore noted.
He stressed that the U.S. sanctions against Russia over its aggression in Donbas will remain in force until Russia fully implements its Minsk commitments.
ish