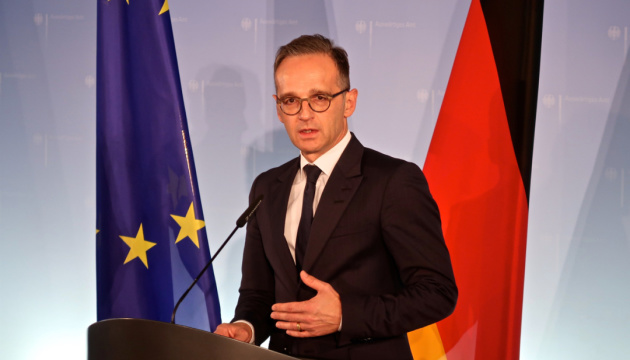 Ceasefire in Donbas could become basis for permanent solution to conflict, Maas hopes
German Federal Foreign Minister Heiko Maas hopes that the ceasefire in eastern Ukraine could be the basis for a permanent solution to the conflict.
"The negotiations between Russia, Ukraine, France and Germany have helped to bring about the longest ceasefire since the beginning of the conflict. Hundreds of thousands of people in the east of the country are currently no longer living under the permanent spectre of war. This is grounds for hope for a genuinely permanent solution to the conflict," Maas said in his speech at the 75th General Assembly of the United Nations.
He expressed a hope for intensive engagement in the Normandy format in the coming months, including at high-ranking political level.
Maas noted that Germany had set aside more than EUR 3 billion this year for global crisis management – with a particular focus on the United Nations, the World Health Organization, the International Monetary Fund and the World Bank.
ol