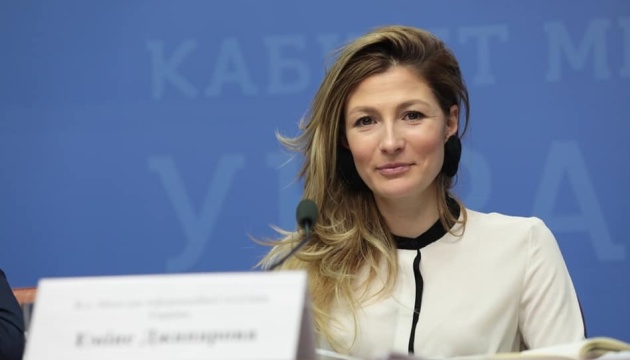 Dzheppar meets with Iranian ambassador
First Deputy Foreign Minister of Ukraine Emine Dzheppar has received Ambassador of the Islamic Republic of Iran to Ukraine Manouchehr Moradi upon his request.
According to the Foreign Ministry's press service, Dzheppar briefed the ambassador in details on numerous human rights violations by Russia on the temporarily occupied territory of the Autonomous Republic of Crimea, the militarization of the Azov and Black Seas region, as well as Ukraine's international efforts to de-occupy the peninsula.
The Iranian ambassador expressed his understanding of the political and humanitarian situation in Crimea, reaffirming the consistent position of Iran in supporting Ukraine's independence, sovereignty and territorial integrity.
The interlocutors also discussed a number of issues of cooperation between Ukraine and Iran in the fields of culture, education and ways to increase the efficiency of interaction within the UN and other international organizations.
Dzheppar expressed hope that Iran would ensure prompt, transparent and objective investigation of the shooting down of the UIA plane, fair trial and punishment of those responsible, paying off compensations to the families of the victims and Ukraine, as well as guarantees that such tragedies will not recur in the future.
Ambassador Moradi assured of the readiness of the Iranian side for an early and mutually acceptable solution to the issues raised during the next round of talks, scheduled for October 18-21 in Tehran.
ish