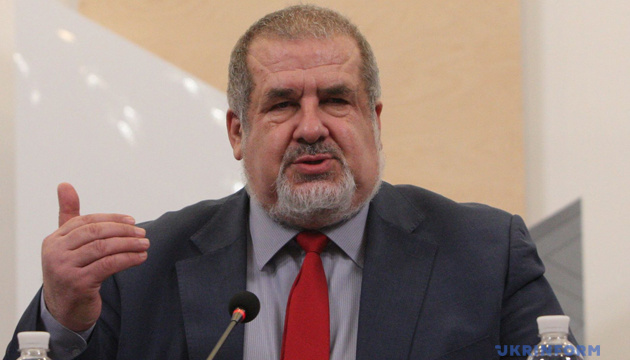 Chubarov: Russia needs Dnieper water to oust Crimean Tatars from peninsula
Everyone, who advocates for the Dnieper water supply to Crimea, advocates for Russian colonial rule to oust Crimean Tatars.
"If we talk about drinking water for the needs of the population of Crimea, it is enough water in Crimea. It is only necessary to collect it and use it rationally. There is not enough water in Crimea for colonizing it all over and, first of all, to populate Crimea with the hundreds, hundreds of thousands of Russian citizens," Chairman of the Mejlis of the Crimean Tatar people Refat Chubarov said on the air of the DOM TV channel.
He stressed that hundreds of high-rise apartment building had been built in Crimea: towns around Yevpatoria, Simferopol, Sevastopol cities.
"These are Russian citizens, primarily, people who serve in punitive bodies. The ethnic and demographic structure of Crimea is changed in such a way. And therefore everyone, who advocates today for the Dnieper water supply to Crimea, actually advocates for the Russian colonial rule in Crimea to displace, expel locals, first of all, the Crimean Tatars."
ol