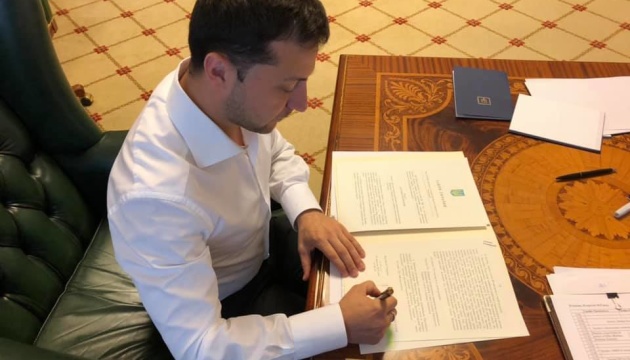 Zelensky appoints Ukrainian ambassadors to Tunisia, Nigeria
President Volodymyr Zelensky has appointed Ukraine's ambassadors to Tunisia and Nigeria.
The decrees to that effect, No.405/2020 and No.404/2020 of September 22, have been published on the website of the head of state.
Volodymyr Khomanets was appointed Ukraine's ambassador to Tunisia.
Valeriy Kirdoda took up the post of Ukraine's ambassador to Nigeria.
Khomanets previously headed the Department of Economic Diplomacy at the Ministry of Foreign Affairs of Ukraine.
Kirdoda earlier served as Ukraine's ambassador to Algeria and Mali.
op