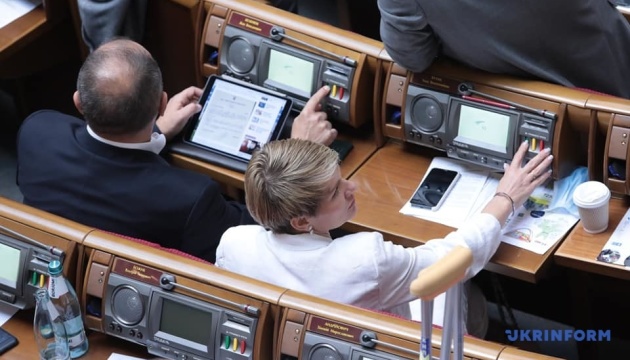 Ukrainian parliament amends law on mine action
The Verkhovna Rada, Ukraine's parliament, has adopted at second reading the amendments to the law on mine action in Ukraine (bill No. 2618), which should reduce the number of injuries and deaths of civilians in Ukraine's eastern regions over mines being laid by Russian mercenaries.
According to an Ukrinform correspondent, 287 MPs voted for the document at a parliament meeting on Thursday, September 17.
The explanatory note to the document reads that the adoption of the law will create conditions to simplify the management and coordination of activity of all mine action operators, including international ones, attract all potential in this area and improve the living conditions of residents of territories affected by Russia's armed aggression. The authors are also convinced that the adoption of the law will significantly reduce the number of injuries and deaths of civilians in eastern Ukraine.
The bill was developed taking into account the current legislation, current conditions and international experience in this field.
According to the explanatory note, the main purpose of the introduction of amendments to the current law "On Mine Action in Ukraine" is to create suitable conditions for building an effective system of mine action with a simplified vertical of management and coordination in this area and without the need to spend additional funds from the state budget.
op