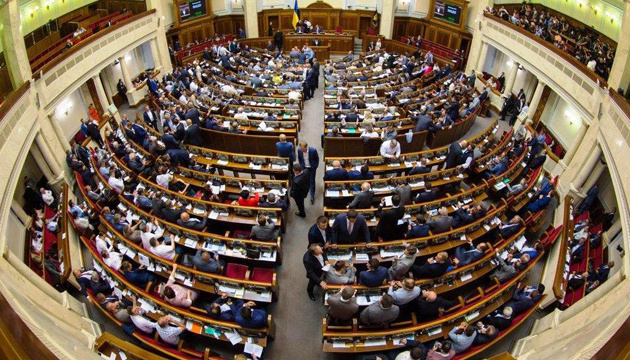 Verkhovna Rada passes law on intelligence
The Verkhovna Rada of Ukraine has adopted the revised draft law "On Intelligence" at repeated second reading and as a whole.
A total of 258 MPs voted for the relevant decision (No.2412-d) at a parliament meeting on Thursday, September 17, an Ukrinform correspondent reports.
The law is aimed at improving the legal and organizational framework for the functioning of intelligence, the activities of the intelligence agencies of Ukraine and other subjects of the intelligence community, increasing the efficiency of their interaction, ensuring social and legal protection of intelligence officers and persons involved in confidential cooperation with these bodies. It should replace the current Law "On the Intelligence Agencies of Ukraine".
The law defines the term "intelligence", specifies the legal status and range of responsibilities of the Foreign Intelligence Service, takes into account the comments of experts, and excludes the Security Service of Ukraine from the list of intelligence agencies. It also envisages the strengthening of parliamentary control over intelligence.
As reported, the law "On Intelligence" was adopted at first reading on January 16, 2020. On July 21, the Verkhovna Rada submitted it for a second reading.
ish