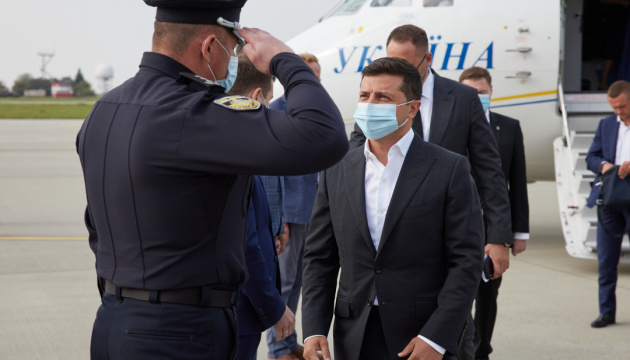 Zelensky arrives in Lviv region where Rapid Trident 2020 exercise starts
President Volodymyr Zelensky has begun a working trip to Lviv region, where he will take part in the opening of Rapid Trident 2020 and the presentation of a regional development strategy.
"President of Ukraine Volodymyr Zelensky arrived on a working visit to Lviv region. He will take part in the opening of the Rapid Trident 2020 military exercise," the press service of the head of state reported.
The schedule of the visit also includes an inspection of the facilities being implemented under the Great Construction program in Lviv region, meetings with representatives of IT business, heads of higher education institutions, and ATO/JFO veterans.
In addition, the President will take part in the presentation of the development strategy of Lviv region until 2027 and the events on the occasion of the Rescuer's Day.
ish