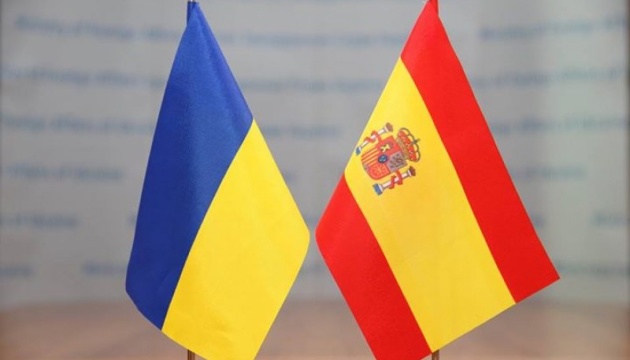 Ukraine, Spain sign some important documents
Ukraine and Spain have signed some important documents as part an official visit of Ukrainian Foreign Minister Dmytro Kuleba on September 10, the Ukrainian Foreign Ministry has reported on its Facebook page.
The two countries have signed the Convention between Ukraine and the Kingdom of Spain on the avoidance of double taxation with respect to taxes on income and on the prevention of fiscal evasion and avoidance and the Protocol thereto. The document will help remove barriers to foreign investment and trade.
The parties signed a Memorandum of Understanding between the Ministry for Development of Economy, Trade and Agriculture of Ukraine and the Ministry of Agriculture and Fisheries and Food of the Kingdom of Spain in the field of agriculture and food industry. The document aims to help realize the Ukrainian-Spanish potential for agricultural cooperation and open up new opportunities for the exchange of experience and best practices, as well as deepen cooperation
The Foreign Ministry of Ukraine and the Ministry of Foreign Affairs, European Union and Cooperation of the Kingdom of Spain signed a Memorandum of Understanding in the field of cybersecurity. The document provides for the exchange of "sensitive" information for the sake of common cybersecurity, intersectoral cooperation - from legal to scientific aspects. Ukraine and Spain will also coordinate positions of relevant institutions at international organizations
Ukraine and the Kingdom of Spain also signed an Agreement on Cooperation and Mutual Assistance in Customs Affairs. It provides for closer cooperation and exchange of information between the customs of the two countries.
iy