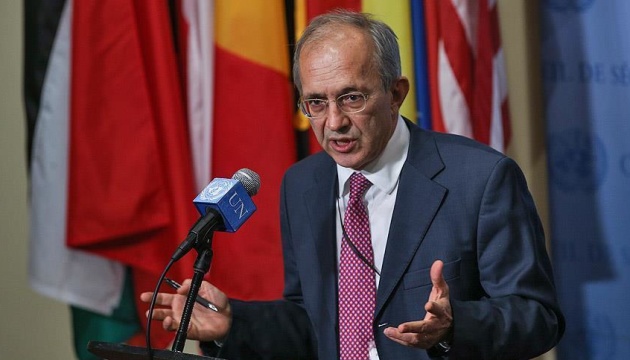 Trilateral Contact Group holds extraordinary meeting
The Trilateral Contact Group (TCG) has held an extraordinary meeting in the format of a videoconference in order to prevent the disruption of a full and comprehensive ceasefire in Donbas, the presidential press service has reported.
According to the report, the OSCE reaffirmed the groundlessness of any accusations against the Ukrainian Armed Forces in the area of the settlement of Shumy between July 5 and September 2.
"This is a fact set out in our report of September 5 this year," Chief Monitor of the OSCE Special Monitoring Mission to Ukraine Yasar Halit Cevik said.
The participants in the consultations agreed on a joint inspection in the area of Shumy with the participation of a representative of the OSCE coordinator.
The Ukrainian party will provide logistics and security guarantees to all participants in the inspection.
"This day gives us hope that the ceasefire will continue to be observed by all parties. To this end, the Ukrainian party will use any mechanisms both within the TCG and within the Normandy format, which will save the lives of Ukrainian servicemen and civilians. We remain fully committed to the peace process and the implementation of the agreements reached," the head of the Ukrainian delegation to the TCG, Leonid Kravchuk, said.
op