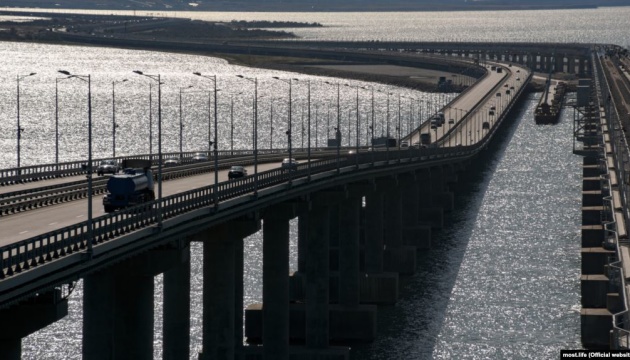 EU to expand sanctions against Russia over 'Kerch Bridge' – journalist
The European Union will soon impose sanctions against 15 individuals and some companies involved in the construction of the so-called "Kerch Bridge" in Russian-annexed Crimea, Radio Free Europe/Radio Liberty reporter Rikard Jozwiak has said.
"Soon around 15 ppl and a handful of entities will be added to the list [of sanctions against the Russian Federation] for the construction of the Kerch Bridge," he wrote on Twitter.
He added that "EU ambassadors have given the green light to the 6 months roll-over sanctions on 175 ppl and 44 entities deemed to have undermined the territorial integrity of Ukraine."
On May 15, 2018, Russia opened vehicle traffic on the Kerch Bridge. On December 23, 2019, Russian President Vladimir Putin launched railway traffic across the Kerch Strait.
In July 2018, the EU added six entities involved in the construction of the Kerch Bridge connecting the illegally annexed Crimea to Russia to the sanctions list.
ish