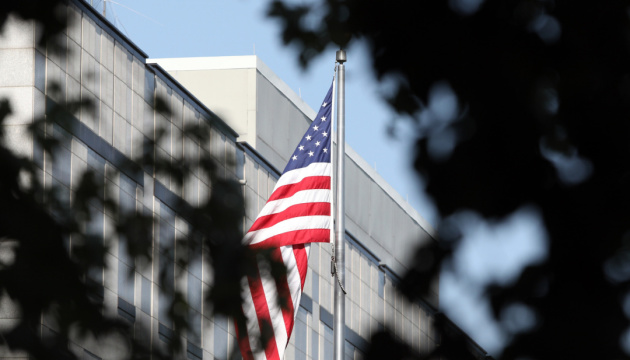 U.S. Embassy: Russia must withdraw its weapons and forces from Ukraine
On the sixth anniversary of the Minsk Protocol's signing, the Embassy of the United States in Ukraine has called on Russia to fully implement its Minsk commitments.
The Embassy wrote on its Facebook page that Russia must withdraw "its weapons and the forces from Ukraine, and return to Ukraine full control of its internationally-recognized borders".
"The United States' support for Ukraine's sovereignty and territorial integrity remains ironclad," reads the report.
As reported, the Minsk Protocol was signed by representatives of OSCE, Ukraine and the Russian Federation in October 2014.
The parties then agreed on an immediate ceasefire, the release of all hostages and illegally detained persons, the withdrawal of illegal armed groups, military equipment and militants from Ukraine.
iy