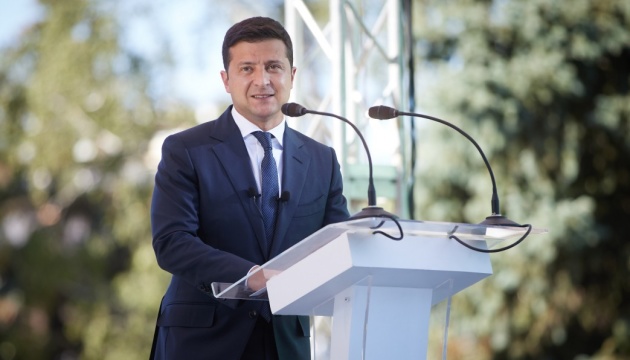 Zelensky on day of end of WW2 recalls war in Donbas
President Volodymyr Zelensky has recalled that 75 years after the end of World War 2, we are at war again – in Donbas, and Ukraine, like no one else, is striving for peace.
"On this day, the Second World War ended. We remember every hero and every victim who paid the ultimate price for our freedom. Ukraine has always stood for peace. Now, 75 years after WW2, we are at war in Donbas, but are committed to peace like no one else," Zelensky posted on Twitter.
On September 2, 1945, World War 2 officially ended with Japan's formal surrender aboard the USS Missouri while the gigantic battleship was anchored in Tokyo Bay.
ish