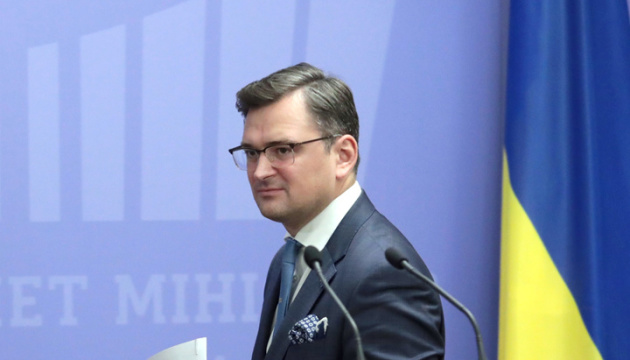 Ukraine demands Nicaragua cancel appointment of consul in occupied Crimea
The Ukrainian Foreign Ministry has sent a note of protest to Nicaragua demanding that it cancel the decision to appoint an honorary consul in Russian-occupied Crimea.
Ukrainian Foreign Minister Dmytro Kuleba said this during an online briefing on Friday, August 28, according to an Ukrinform correspondent.
"We have learned that, unfortunately, despite Ukraine's warning not to take such a step, the Nicaraguan government has officially appointed an honorary consul in the Autonomous Republic of Crimea, temporarily occupied by Russia. A note has already been sent to the Nicaraguan government with the demand to immediately revoke this unlawful decision. It also warns that in the absence of a response from Nicaragua, Ukraine will apply sanctions in accordance with its legislation," Kuleba said.
He noted that especially outrageous is the fact that Oleg Belavintsev, an active participant in the attempted annexation of Crimea, was appointed to the post of honorary consul. In 2019, Kyiv's Sviatoshynsky District Court sentenced Belavintsev to 13 years in prison for encroaching on the territorial integrity and inviolability of Ukraine's borders, Kuleba said.
He said that Ukraine considers such illegal actions by Nicaragua as a direct violation of the legislation of Ukraine and international law and an openly unfriendly step towards the Ukrainian state.
Kuleba warned that in the absence of a response to Ukraine's demand to cancel the decision to appoint the consul, "we are ready to take even tougher steps to protect the territorial integrity and sovereignty of Ukraine."
op